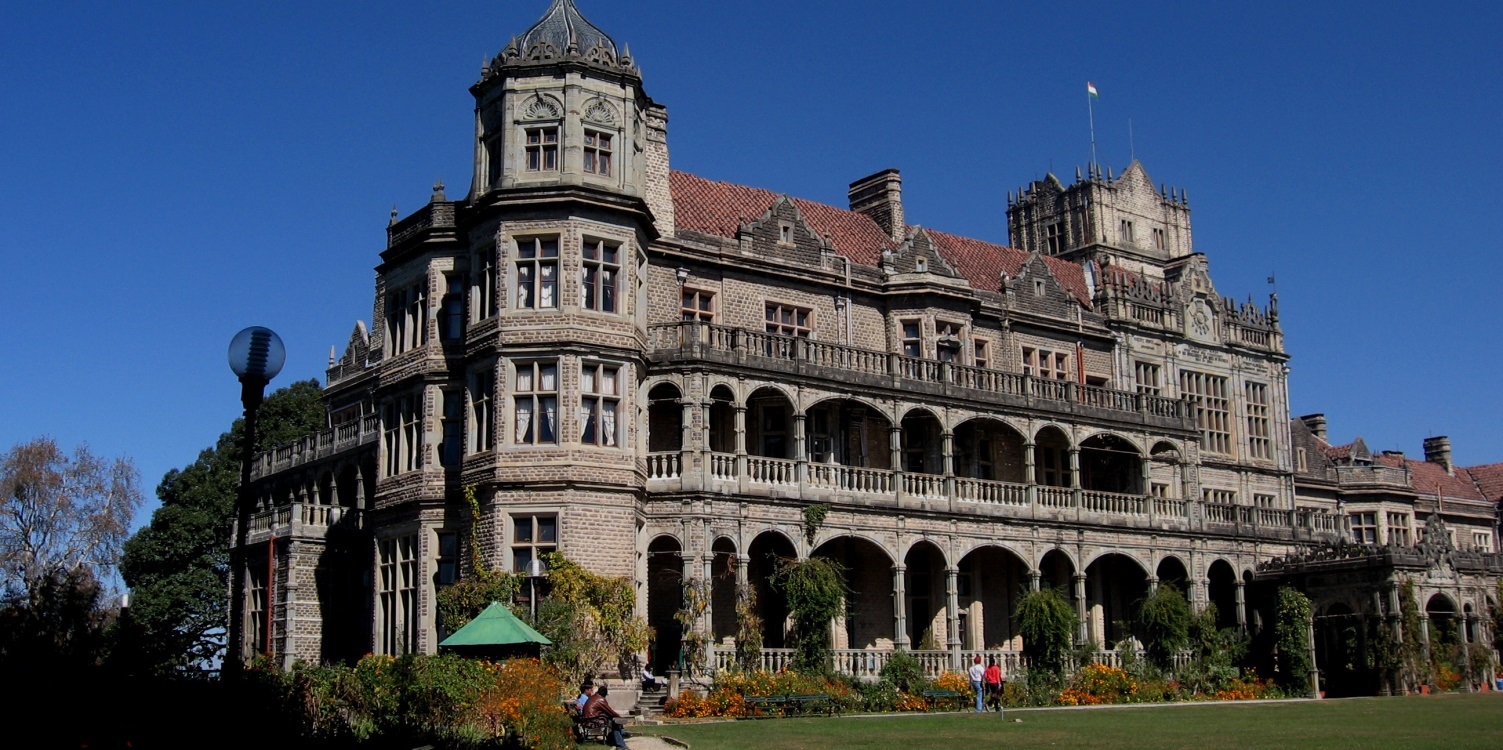 Introduction - The best ways to explore this lovely hill town is on foot. Walk through the Lanes & Trails of this British Himalayan Town and know about the stories of the bygone era. The British built this town and left legacies. If you can manage to have an Ariel view of Shimla you will notice that the town is a museum of architecture. Victorian, post Victorian, gothic, Georgian, Tudor, Moc-Tudor, Bavarian, neo, Lyutens, and modern all example are there at one place.
The entire length of this walk comes under Shimla's Heritage Zone. Christ Church is the most prominent landmark of Shimla and from here the walk extends West towards the Viceregal Lodge.
Highlights of the Walk : The most imposing and attractive structures which include castles, temple, heritage hotels, banks and government offices are the highlights of this walk. They are some of the best examples of British Architecture of the era and reveal history and various interesting stories of the glorious past. They will compel you to glance at them from every angle. A brief description of some of them is given here.
In general : we assemble at the Christ Church at the Ridge at 10 a.m. and begin our walking tour.
In case the clients are staying at hotel Cecil then first we visit the Viceregal Lodge and then go to the town, passing other Heritage buildings.
In case the clients are staying at hotel Wild Flower Hall, then they need a vehicle to reach Shimla and to get back to the hotel.
Timing - 10 AM - 4 PM.
Price (For a group of upto 4 people) - Rs. 3000/- per day with Shimla Heritage Guide, Rs. 6000/- per day with Sumit Raj Vashisht, Extra person : Rs. 600/- per person.
Included : Water bottle, chocolate and a packet of chips for everyone, Not included : Lunch, Entrance Tickets to the buildings and monuments and any transport
Carefull : Dress casually, wear sunglasses, and walking shoes. Do not forget to carry an umbrella and a raincoat during the monsoon.
Validity : This package is available throughout the year, except on a Snowy day.